IP Telephony

Mitel IP Phone Solutions Make Calling Easier
IP Telephony makes calling simple and efficient. From entry level phones to sophisticated IP Phones, cordless phones, headsets and handsets make work easy from anywhere!
MiVoice Connect
An on-site business phone system to bring communication to one simple interface.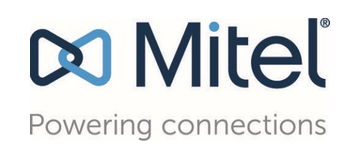 Everything your business needs to take its communication to the next level. Having a flexible easy platform, your business will be able to run flawlessly with exceptional service. No matter the size of the company, MiVoice allows you to connect with contacts without having a separate window or separate login. MiVoice has the ability to merge call records with customer records for business tactics and staffing opportunities. Set up and ongoing maintenance are quick and easy for any user. We minimize costs and maximize business.
Special features:
Action Icons
Contact Timeline
Favorites
Event Wizard
Call outs
Agenda Timer
Raise Hand
Visual Audio Monitoring
Integration
No VPN
MiCloud Connect
MiCloud Connect is an easy-to-use communication system built on Google Cloud to make your work easier and hassle-free. Adept Technology is here to help with an on-premise phone system to allow the user to work from a smart phone or on-the-go without technical issues. With a single click, the user can manage multiple devices from a single tablet.
Special features:
Robust client for settings, call control, chats and events
Available for PC, Mac, iOS and Android
Built-in VPN
Individual and group chat
Business SMS
Softphone and web dialer
Mobile-first design
IP desk phones
MiVoice 6930 IP Phone
Can be tailored to your specific communication needs and wireless ideal desk phone
Exceptional HD audio experience through speech optimized handset
Enhanced full-duplex speakerphone and support for Bluetooth, USB and Analog Handsets
Context sensitive soft keys and board array of optional add-on accessories
Bluetooth enabled, Mobile integration and USB device port
MiVoice 6970 IP Conference phone
Designed to make your meetings easier by easy visibility and quick navigation
Business directory and calendar integrations save throughout meetings with one touch access
Audio is high quality with 360° beam-foaming microphones
Bluetooth enabled, Mobile integration and USB device port
MiVoice 6940 IP Phone
Calls to your mobile can be answered on the MiVoice 6940 with superior audio performance
Contacts are easily transferred over from mobile to IP Phone allowing the same contacts on either device
Easy to read, easy to program keys for speed dialing and multitask without taking a break in the conversation
Bluetooth enabled, Mobile integration and USB device port